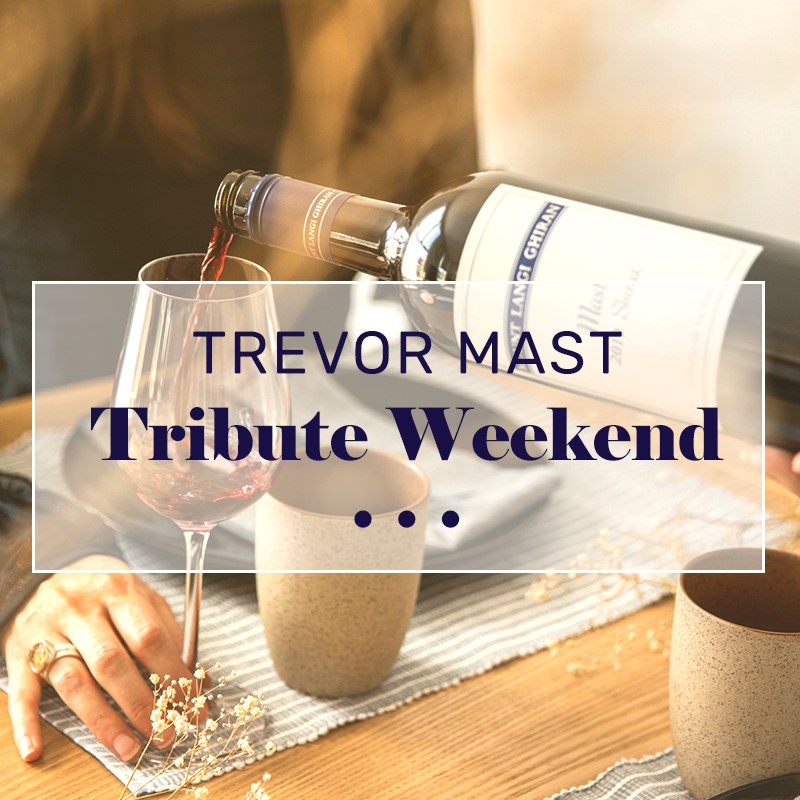 This March long weekend, join us at Mount Langi Ghiran and enjoy a tribute tasting of our new release 2019 Mast Shiraz, along with two special back vintage releases: our 2013 and 2017 Mast Shiraz.
The Mount Langi Ghiran Mast Shiraz was first released in 2012 to honour the legacy of Trevor Mast – one of the industry's great pioneers of cool climate winemaking and the first winemaker at Mount Langi Ghiran. The Mast Shiraz provides the opportunity to feature parcels from the Langi property that capture the berry fruits, pepper and spice typical from cool climate, Grampians Shiraz.
We've been carefully cellaring these wines to share with you as a special tribute this weekend only, with very limited bottles available for purchase.
Available Saturday 12 March – Monday 14 March | 10am-5pm | $30 per person – redeemable upon Mast Shiraz bottle purchase.
Walk-ins welcome, or book now via the form on our contact page.