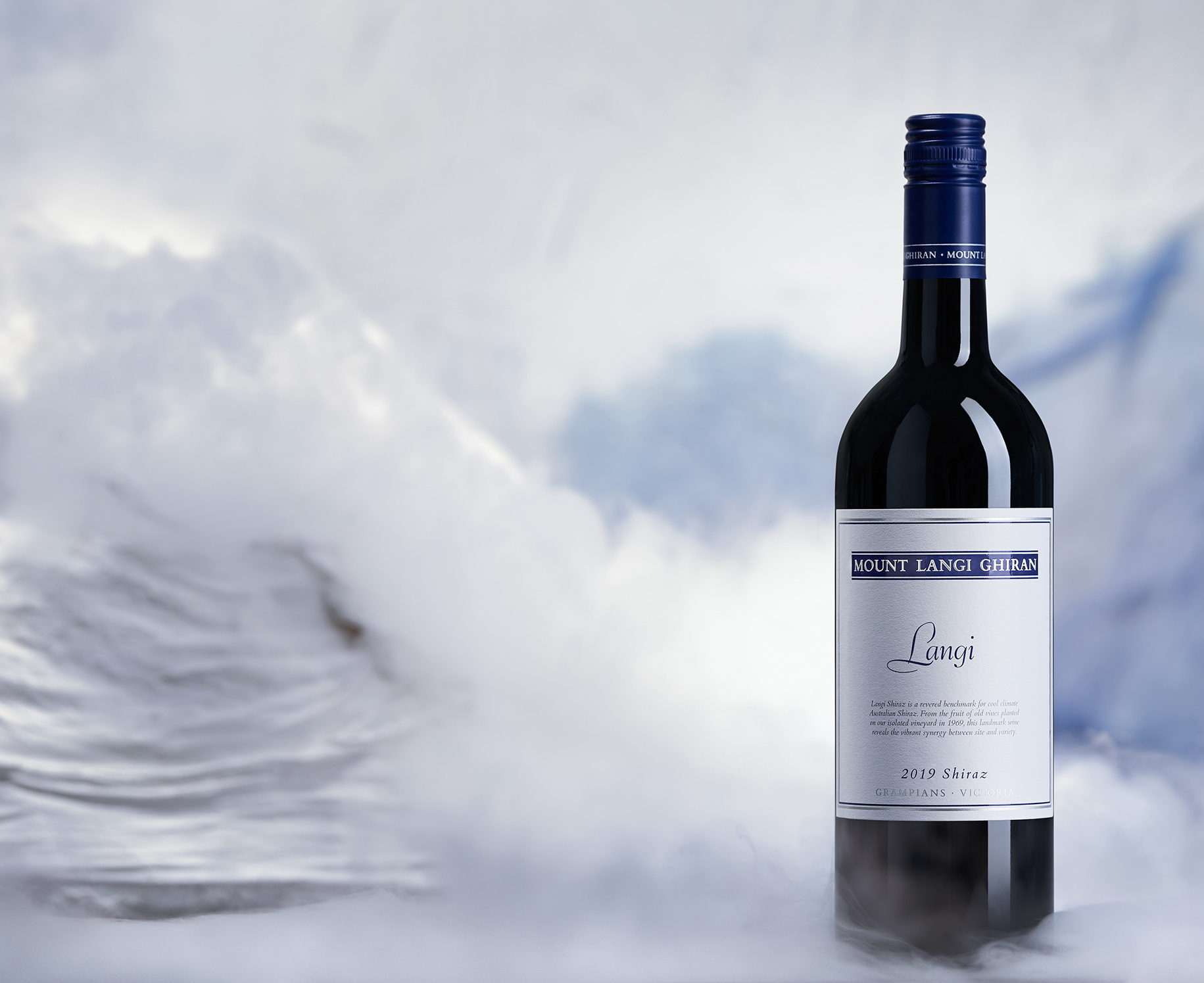 We're proud to release our 2019 Langi and Mast Shiraz on 1 September. The 2019's are the first to be completely crafted under Chief Winemaker Adam Louder who has long ties to Mount Langi Ghiran starting his career as a young cellar hand under founding Winemaker Trevor Mast.
"I've no doubt these wines are a statement for both Adam and Mount Langi Ghiran. They draw a symbolic line between past and present – honoring the historic foundations of this vineyard and the fruit it produces, expressed as a modern interpretation," says Damien Sheehan, General Manager and Viticulturist.
This release represents 40 years since Langi's first vintage in 1979. Now in its 21st year of Langton's classification, our landmark wine we strive to make every year continues to demonstrate the unique terroir of our iconic Old Block Shiraz that thrives in our cool climate.
Entirely hand-picked and fermented separately to capture the quality of fruit at its peak, this Shiraz is a sublime blend of tightly woven dark black and blue fruits supported by velvet tannins. Punctuated by mocha, toast and notes of cinnamon spice.
A very limited release wine, be sure to secure yours now.
Our tribute to one of the most revered pioneers of cool climate Shiraz, the late Trevor Mast. The best fruit outside of our Old Block is selected with House Block 4 continuing to show its pedigree, being one of the coolest blocks of the vineyard and fittingly one of Trevor's favourites.
The classic cool climate season that was 2019 has resulted in concentration of red fruit flavours: black cherry and blackberry with an earthy savouriness underpinned by mixed spice.
A very limited release wine, be sure to secure yours now.
"For me it's about making the best possible wine with the stunning fruit that comes off our vineyards. Harnessing those hallmark red and blue fruit characters with underlying spice is what defines our Shiraz over time. The 2019s are showing wonderful complexity of rich dark fruits and mixed spices that will stand the test of time," says Adam Louder.