Our stunning Cellar Door and Café spaces overlook the magnificent Mount Langi Ghiran vineyard. Available for Private and Corporate Dinner Events Friday & Saturday evenings, explore these spaces and plan your next private event.
Cellar Door Functions
Set among the towering granite cliffs of Mount Langi Ghiran, is our picturesque winery estate. The cellar door offers a venue with a modern feel and is perfectly positioned overlooking the lush vineyards and surrounding Australian landscapes. Dinners are enjoyed from this venue while watching sunsets through the floor to ceiling glass panels. *Cellar Door can accommodate 30 guests maximum for a sit-down dinner event.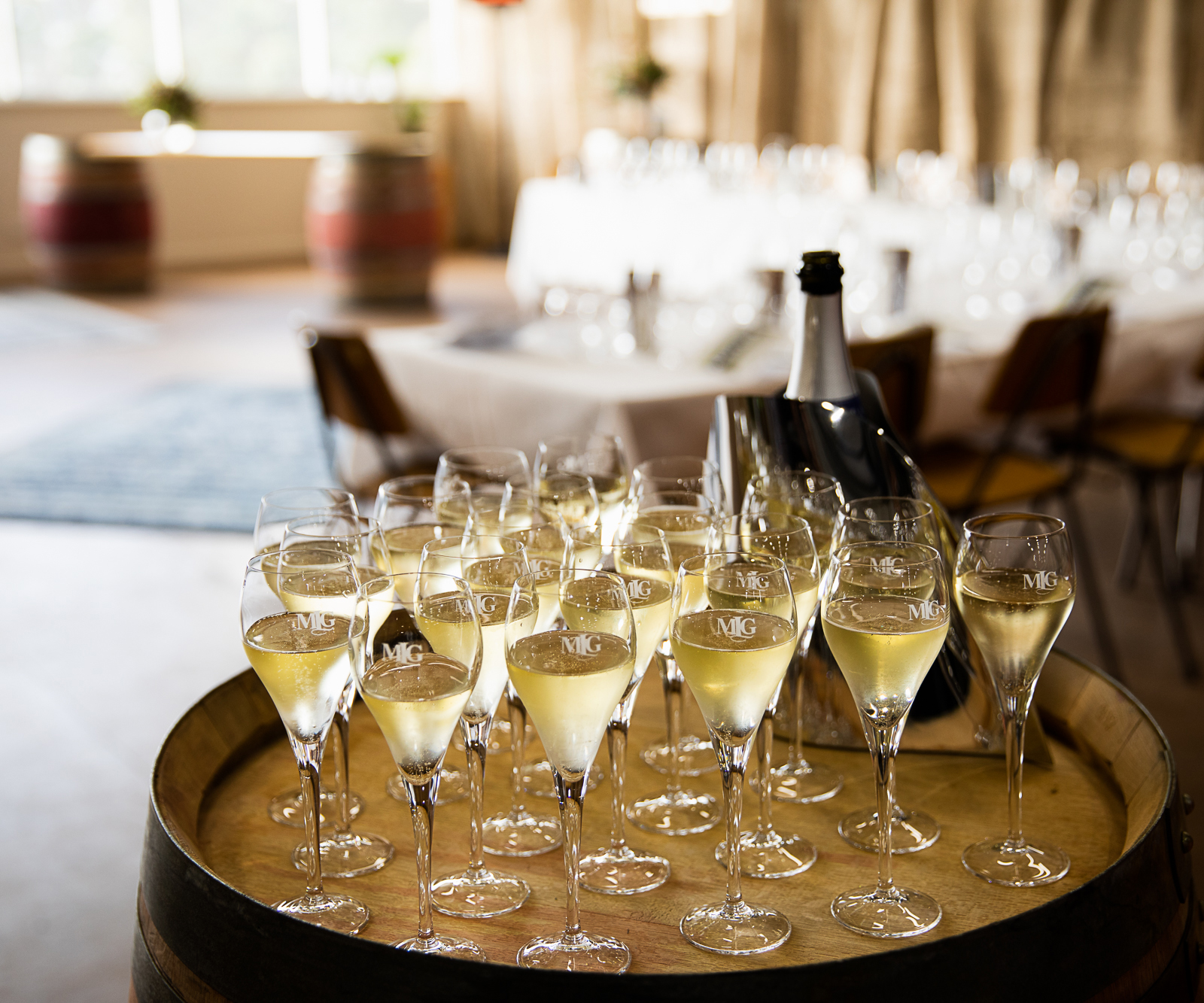 Café Functions
An extension of the Cellar Door space, with polish concrete floors and views out to the vineyard, this venue combined with the cellar door and outside terrace is the perfect venue to entertain a larger group for a stand-up cocktail event. *The Café and Cellar Door spaces combined can accommodate 100 guests maximum for a stand-up event.