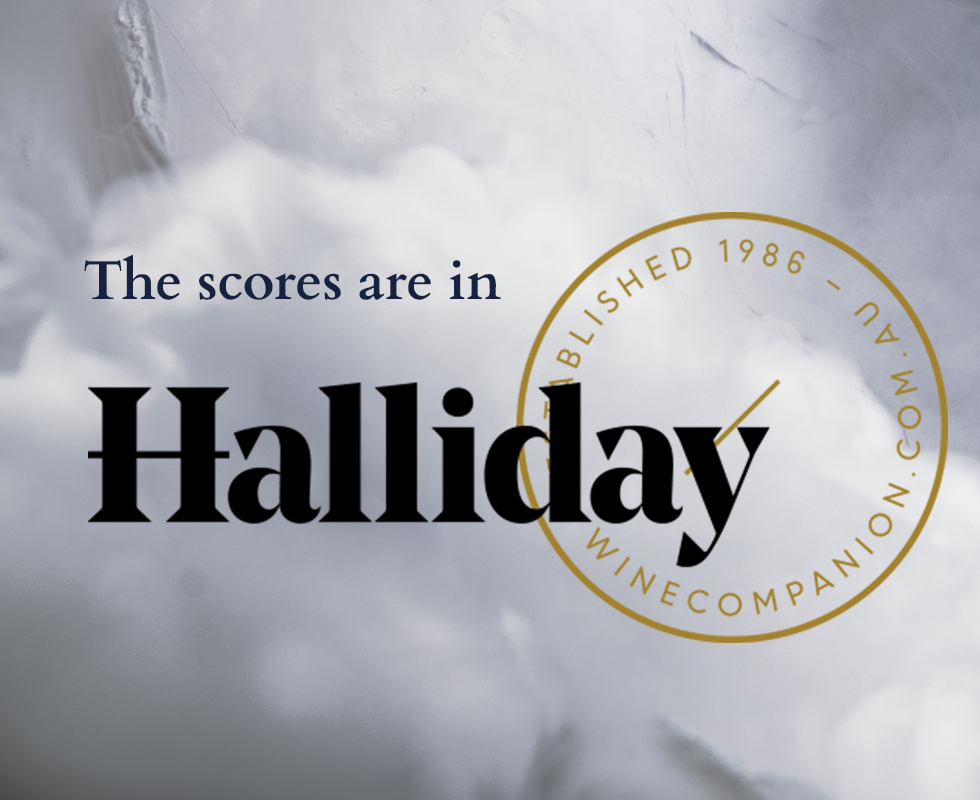 We are proud to present our 2022 Halliday Wine Companion results. We were again awarded a 5 Red Star winery rating along with incredible scores. Congratulations to our dedicated winemaking and viticulture team Adam Louder, Damien Sheehan and Darren Rathbone.
2019 Langi Shiraz – 96 Points
The Swiss clone, planted in 1969 and still on its own roots, is at the heart of this impressive flagship shiraz. It has a deep vein of ripeness of dark plum, aniseed, sage, lifted wood spices and blackberries. Taut across the palate in structure but velvety in flavour, it raises the question of when to drink. The answer: not just now, if possible.
RELEASED 1 SEP – SHOP 2018
2019 Mast Shiraz – 96 Points
Pressed to tank, transferred to oak for mlf and 18 months' maturation in French barriques (25% new). A vinous ode to the late, great innovative winemaker Trevor Mast, who promoted the kind of cool-climate shiraz we now so enjoy. This is all about the quality of the fruit, the light pepper and swirling spice, anise, wild raspberries, cassis. It moves with precision on the palate, elegant and supple.
RELEASED 1 SEP – SHOP 2018
2019 Talus Cabernet Sauvignon – 95 Points
For those who haven't as yet discovered the beauty of Grampians cabernet sauvignon, here is an ideal opportunity. A wine of poise and elegance that absorbs 66% new oak. A rich embroidery of flavours, from cassis, bush mint and leafy cabernet characters and licorice through to dusty cacao, nicely interspersed with savoury oak, weaves a wonderful wine.
RELEASED 1 SEP
2019 Cliff Edge Shiraz – 95 Points
A range of clones lend character to the delicious complexity in this wine. You have to wonder about their powerful role. Deep, dense purple. A beautifully elegant expression of concentrated spice, pepper and black-hearted shiraz. Revels in lifted aromatics of violet and woodsy spice, anise and chocolate, with a surge of fine tannins and vanillan oak through to the finish.
Not yet released – SHOP 2018
2020 Billi Billi Pinot Gris – 93 Points
The cool Grampians climate gives pinot gris the drive that it misses in warmer regions. Nashi pear aromas surge out as the glass is swirled and the range of flavours intensify on the palate and finish. Grapefruit zest, nashi pear and minerally acidity coming into play.
2020 Cliff Edge Riesling – 92 Points
In keeping with the Cliff Edge style which promotes delicacy, firm acidity and the potential for bottle age. Pretty aromatic spring flowers, grapefruit pith and green apple aromas. Zesty across the palate with a lemon sherbet brightness.
2020 Cliff Edge Pinot Gris – 90 Points
All apple and nashi pear, so fresh and brimming with bright acidity and crunch it could almost be taken for a grigio, if you ignore the well-seasoned middle palate and the emerging silky texture.
2018 Billi Billi Shiraz – 90 Points
Condenses the beauty of Grampians shiraz into a well-priced wine from the lively blackberry fruits, the scent of bush mint, bay leaf and the focus on ripe, medium-weight features, it's spot on. A big mouthful of flavour for a tiny price.
Not yet released – SHOP 2017
2019 Hollows Sangiovese – 88 Points
The earthy herbals of the grape variety mix it up with plenty of ripe Grampians sweet red fruit characters to produce a dense, fruit-forward style with just a light touch of savouriness.